- Two unique seafood restaurants at one location -
© Owner's cooking mainly!
When you open the door, our staff will welcome you with a friendly smile. Enjoy our authentic Japanese hospitality and service.
Carefully selected ingredients are prepared masterfully by our skilled chefs.
Our restaurants always have fresh seafood direct from our very own fish store.

© Second account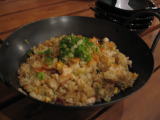 Enjoy various kinds of seafood (fish, prawn, scallop, squid, oyster...) in various kinds of ways

Enjoy our chefs' recommendations:
šSashimi (sliced raw fish)
šSeafood BBQ
šTempura
šSteamed/Fried/Roasted fish
šFried rice/Spaghetti with seafood


We have English menu, so please do not hesitate to visit us.
Located near the center of Hiroshima City, we are just a 10-15 minute drive from the JR Hiroshima Station.
Guttsuri-an
Address: 1-36 Tanna-cho Minami-ku, Hiroshima
§734-0034
L"‡Žs"ì‹æ'O"ß'¬1-36
Tel: +81 82 256-1520
(082-256-1520)
Guttsuri-tei
Address: 1-34 Tanna-cho Minami-ku, Hiroshima
Tel: +81 82 254 7161
(082-254-7161)

English speaking staff available from 4:30pm to last.

Business hour:
Guttsuri-tei: 5:00PM - 1:00AM
Guttsuri-an: 6:00PM - 0:00AM

**Guttsuri-tei is open for 7 days a week.**
**Guttsuri-an is closed on Thursdays.**